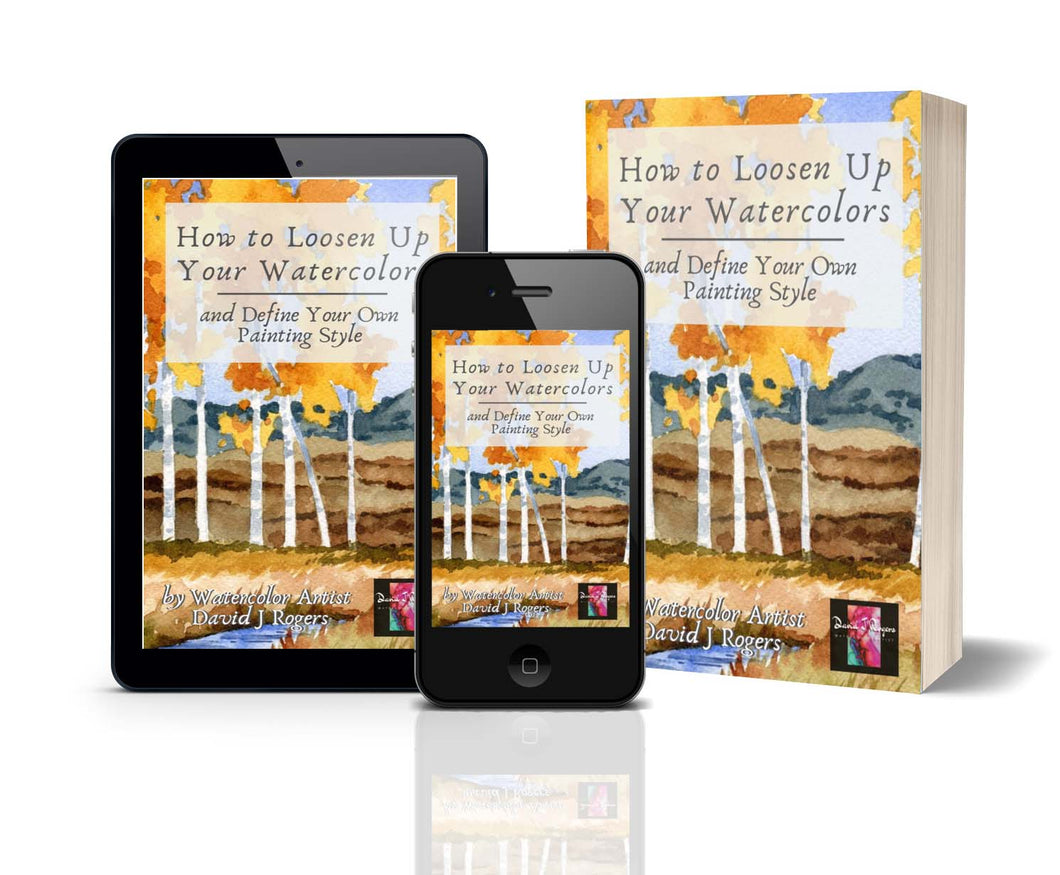 How to Loosen Up Your Watercolors - and Define Your Own Painting Style
Regular price $19.00 Sale
It's the number one question I am asked at my watercolor workshops, and the biggest challenge for watercolor artists of all levels.
"How do I loosen up my watercolors?"
Watercolors have unique qualities that other mediums lack. The beauty of watercolor lies in it's properties and unique characteristics and how they are applied. Watercolors are quick and spontaneous with layers of transparent rich color and lend themselves perfectly to quick and suggestive brush work. 
When people ask, "how do I loosen up my watercolors?" what they are really asking is "how do I make the most of the expressive qualities of this medium"?
That is what this book is all about. 
There are several different techniques you can use to get the most out of watercolor painting and express yourself more freely. These are the same techniques I've shown hundreds of my students to help them loosen up their own style of painting and take their watercolors to the next level.
Here are just a few of the things covered in this book.


How defining your "why" will help you to define your own unique style.

Why knowing the rules of the game will help you win.
8 keys to simplification.
How selecting the proper tools will effect your finished painting.
Several different techniques with practical exercises to apply.
Why being "results focused" is the wrong frame of mind and how to fix it.
Quick and easy ways to get in the "zone."
A full "how to" painting demonstration.
And much, much more! 
Available for immediate download today for only $19

Are you ready to throw off the shackles of that tight and rigid painting style and take your watercolors to the next level?