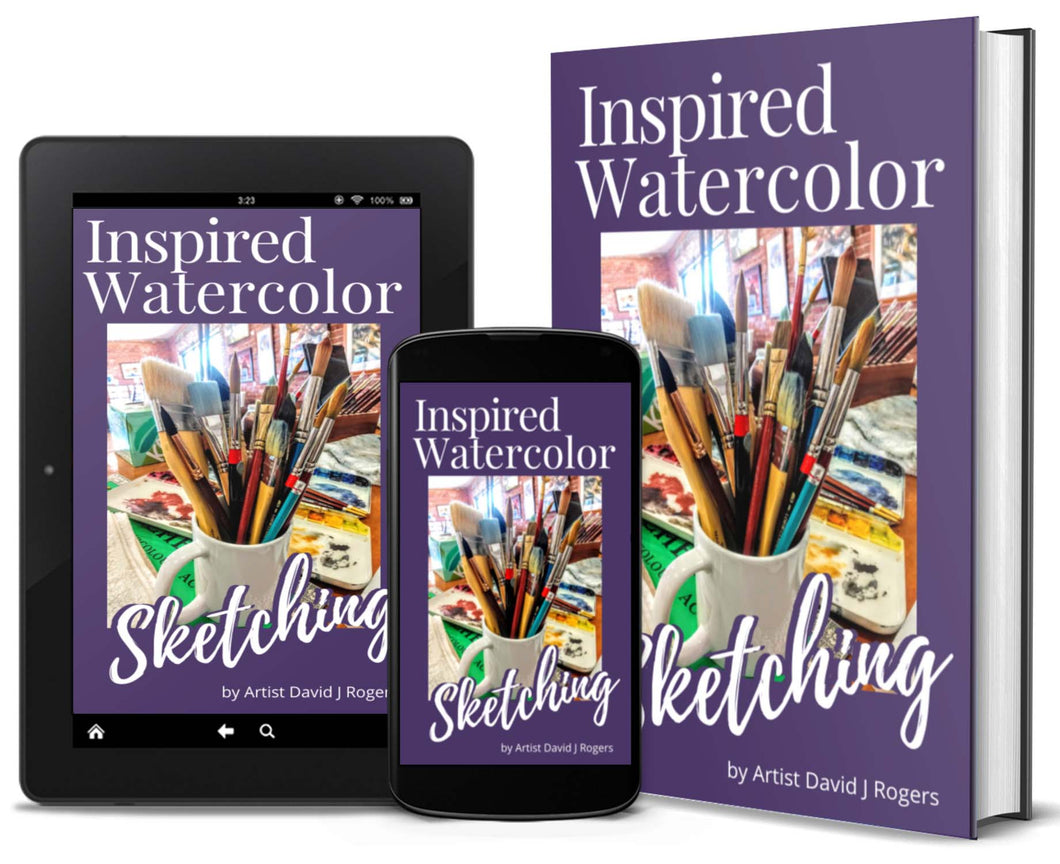 Inspired Watercolor Sketching
Regular price $14.95 Sale
The beauty of watercolor is in doing quick sketches. Its about taking sudden inspiration and translating and capturing it instantly!
This is where every watercolor artist starts out. It's where you begin to learn the language of watercolor. There are some things you can only learn by doing and that's why learning how to sketch is so important.
That's why I wrote the book "Inspired Watercolor Sketching."

A downloadable e-book filled with tips and tricks to painting quick sketches on location wherever you are.
Normally this book is only available to people who attend my workshops, but for a limited time you can get it here on my website for only $14.95.
Here are just a few of the things covered in this book.
The benefits of watercolor sketching and why they're so important
Sources of creative inspiration
Sketching methods and techniques and how to apply them
Simple steps to creating your own sketches
Painting in the studio vs painting outdoors
Essential tools you'll need to get started
And much, much more! 
Available for immediate download for a limited time for only $14.95